Adam Craft of New Zealand visited Gimme Love during his transit from Europe back home, hang out in the shop during his 2 days of stay in Singapore. Truely a nice artist with a great personality! Check out his new sketch book "BLACK BOOK 1".. between the pages you can see different genres of tattoo designs all sketched by Adam.For those interested in the book, you can contact him via www.adamcraft.com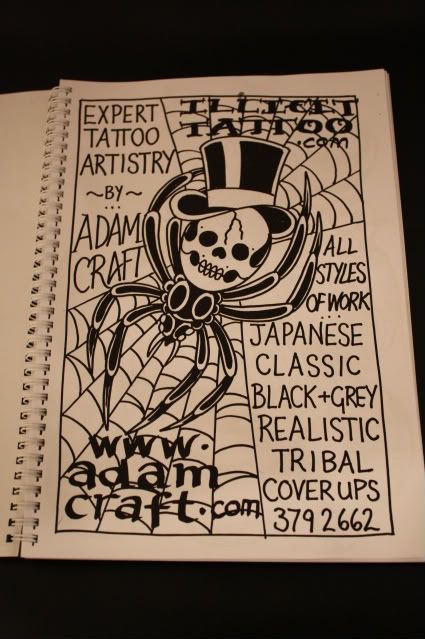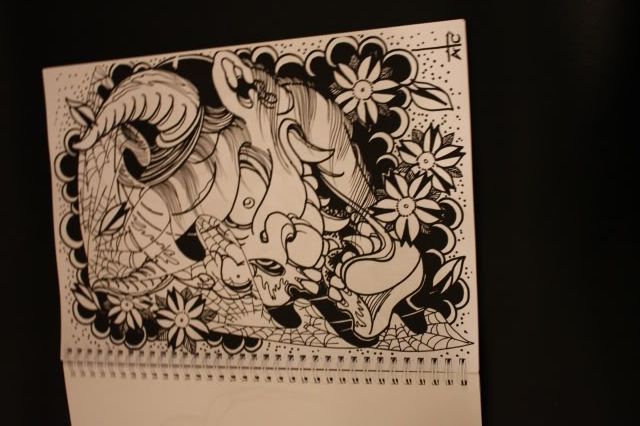 Once again, Yen amaze us with his interpretation of tribal, check it out, you will know what i mean, this is the second sitting for a full calf tribal tattoo and it looks good already. Believe it or not, no stencil was used. Pure imagination via the help of his trusty Sharpie markers.Symmetrical motif freehanded.
For those fans of piercing/ stretching/scalpelling, probably you can consider the following short"CUT" to stretch your current piercing. Baldwin Horikawa in action for the following pics.Enjoy the gush! Victor in the first series of pics went from nothing straight up to 13mm.
This cool dude got an oversize labret plug for his Xmas , no way to get it stretch to 11mm before Xmas, so scalpelling is the only alternative.Oh yeah, he left some blood on the floor of Gimme Love as his Xmas present..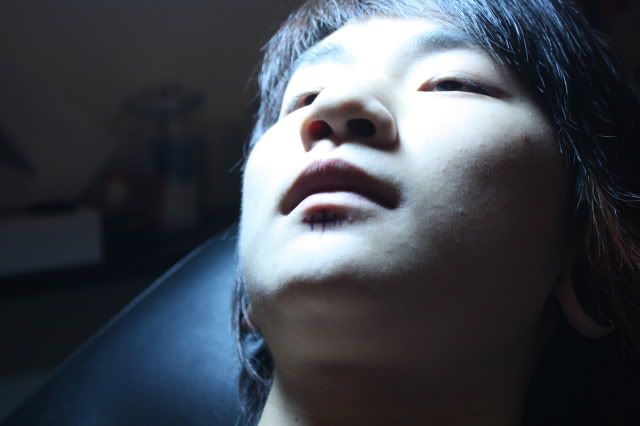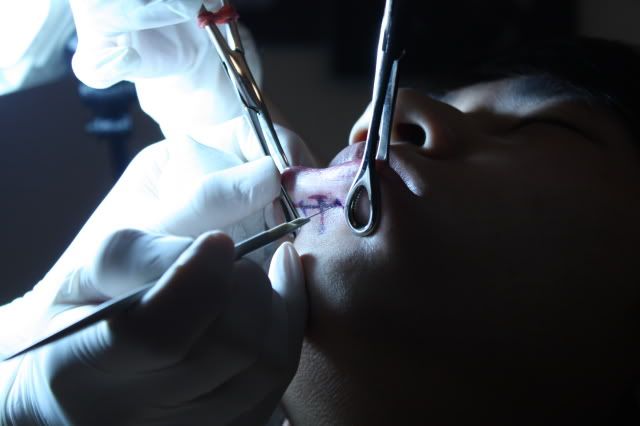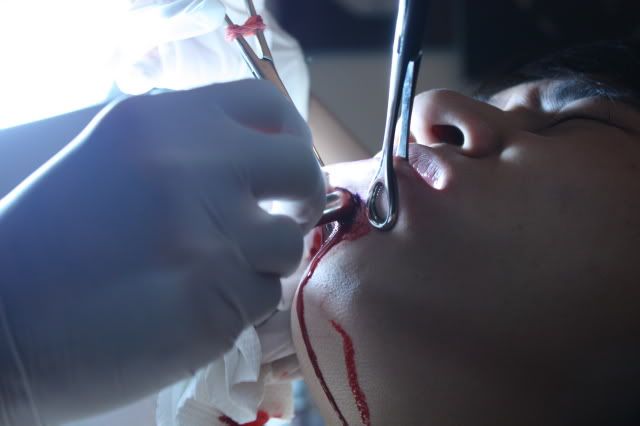 Days in GimmeLove prove to be quite productive for Augustine Nezumi , other then tattooing his major big pieces oriental stuff(soon to be posted in the blog), he spend his remaining time drawing and painting...sorry, and watching corny dramas.The red oni are done using colour pencils, and water colours for the dragon fish.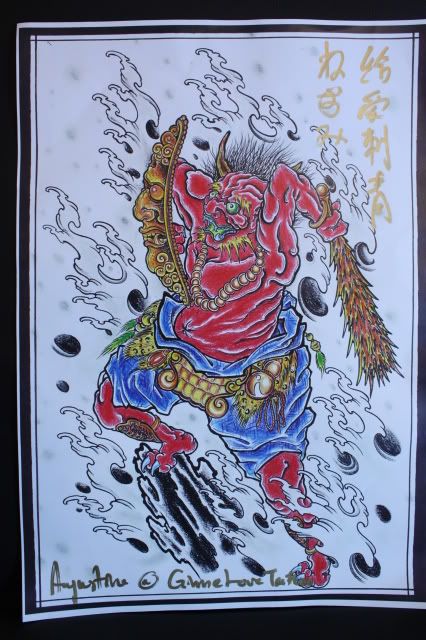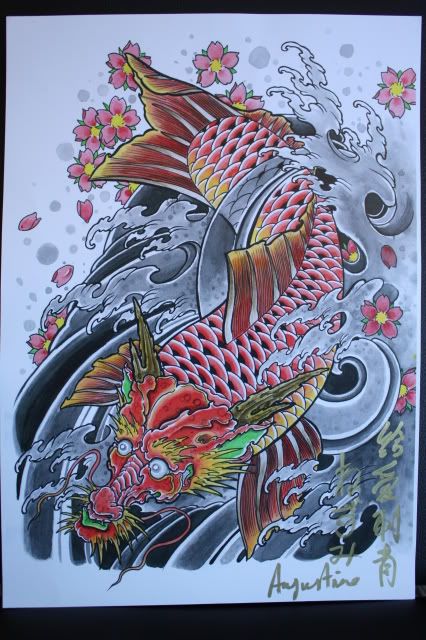 And just to share some good news, the guppies have given birth to 17 new babies,dropby to feed them!